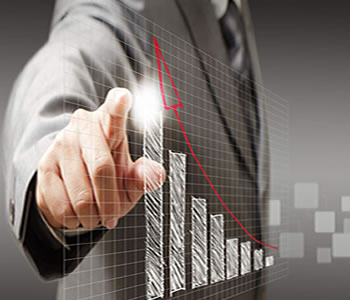 CENTRE FOR PUBLIC SERVICE PRODUCTIVITY AND DEVELOPMENT (CPSPD)
There is an alarming decline in Productivity in Africa's National Economy especially in the Public Sector. This has led to a decline in quality of life in most africa countries. Despite the huge budgetary allocations in most African countries, the undeveloped economy syndrome still persists. There are manufacturing plants that produce below capacity, uncompetitive goods and services, millions of public sector workforce for that are mostly under utilized, unproductive and poorly remunerated.
These has challenged governments is most Africa countries and their various Labour and productivity ministries and parastatals to study, research, promote and institutionalize productivity culture. However the rut has defied solution despite laudable efforts and huge allocations.


To complement the effort of government and International agencies such as International Labour Organization (ILO), United Nation Development Programme.(UNDP), United Nations Conference for Trade and Development (UNCTAD), Asia Productivity Organization (APO), European Association of National Productivity Centre (EANPC), Pan African Productivity Association (PAPA), etc the Centre for Public Sector Productivity and Development (CPSPD) was registered as a non governmental and non - profit organization as a world class productivity centre in Africa. The first of its kind in Africa.
The centrality of Productivity to all sectors of the Africa economy calls for concerted efforts and measures to reverse the declining trends in the productivity of third world economies. Hence the intervention of CPSPD .
To be a world class Productivity and Human Resources Development Centre and a key player in realizing individual's and organization's growth
To improve the culture of work ethics, and promote attitudinal change towards hard work by developing a linkage between productivity and quality of life

1. Productivity Improvement Schemes
The programme is aimed at improving the performance of client organizations. It is aim at identifying Productivity problems in organization and proffer workable solutions. Our productivity Improvement Schemes Include implementation of one or some of these strategies:
Work Study
Method Study
Work Measurement
work Organization
Job Restructuring
Management by Objective
Innovative Management
Innovative Marketing and Sales Strategy
Innovative Product and Production Processes
Joint Ventures and Networking
Target Setting
Business Process Re - Engineering
Just - in - Time (JIT) Management
Vocational Training
Bench Marking
Global Competitiveness
2. Researches/ Surveys
These are conducted to identify areas the need Centre's intervention or policy attention by the government.
3. Conferences, Seminars and Workshops
The centre provides training by organizing courses, conferences, seminars and workshops, which are specifically designed to improve competence, supervisory skills and enhance productivity based on surveys and researches conducted by and centre.
4. Productivity Awareness Campaign
National Productivity awareness campaign is to be executed through the use of jingles, debates, commentaries, advertisement, press briefings, interviews, drama, posters, and spotlights on the mass media such as TV, Radio, Newspapers, Magazines, Newsletter, Journals, Bill boards etc.
5. Publications
The centre has considerable number of titles from various conferences, seminars, workshop proceedings, research findings, and consultancy service issued in form of newsletter, annual reports, brochures and books, some of which has been well received locally and internationally because of its relevance to productivity.
6. Certifications and Awards
Conducts and reviews certification programs for Award of the prestigious CPP (CERTFIED PRODUCTIVITY PROFESSIONAL) as an honour to individuals who are committed to productivity improvement in the economy.